---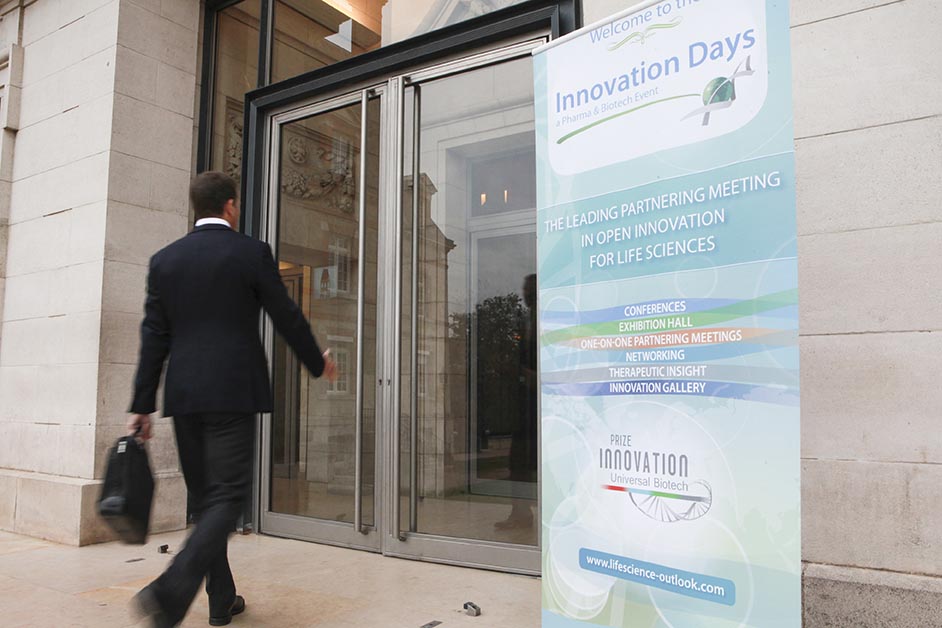 Focus on Innovation Days 2014
The 5th edition of the Innovations Days was held at the Cité Universitaire Maison Internationale in Paris on October 6 & 7, 2014. Once again this year, it was a tremendous and successful event and we welcomed international attendees.
Over 30 countries were represented : USA, China, Singapore, Georgia, Lebanon, the Netherlands, Belgium, Iceland, Czech Republic, Hungary, Austria, United Kingdom, Sweden, France, Italy, Spain, Germany, Switzerland, Russia…
Health experts have shared during these 2 days of conferences best practices and dynamism of the innovation in Medtech/Biotech in order to think and present the new and winning strategies for tomorrow.
Access to the post event report of Innovation Days 2014 by clicking on the logo:
Source : Lifescience-outlook.com
Follow @InnovationDays_
5th edition of Innovation Days
October 6 & 7, 2014 Maison Internationale de la Cité Universitaire – Paris
BEST OF INNOVATION IN BIOTECH, MEDTECH & LIFESCIENCE
Conferences – Forum – Workshops – Exhibitors – Innovation Gallery
1.070 partnering meetings
Awarding ceremony of 6th Innovation Prize
Cocktail and networking breaks
68 speakers
---