---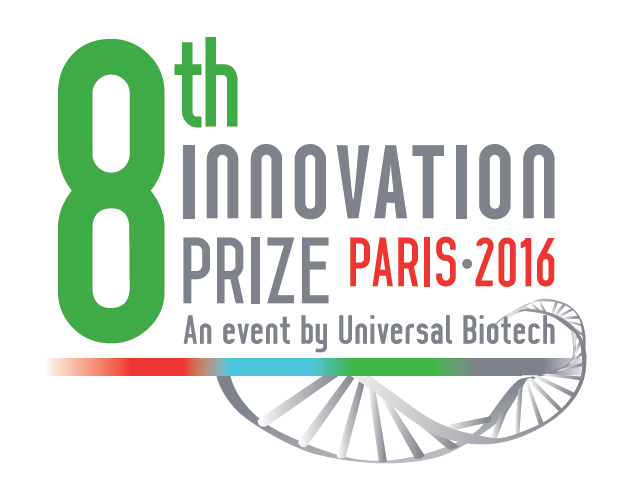 Innovation Prize 2016 : Track Record
2016 was an outstanding year for our competition, we received applications from 38 countries, a new record! With a growing international attractiveness, the Innovation Prize became an essential event for worldwide healthcare entrepreneurs.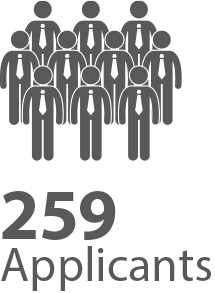 This year, 259 project holders applied to the Innovation Prize
In the opinion of the organizers:  « the participant's profile is evolving each year: some projects aim at dealing with unmet medical needs, other projects are incremental innovations upgrading an existing technology. Recently we observed a sharp increase in the number of medical devices & e-health innovations».
This year, Medical Devices (34%) lead the competition in numbers of applications, followed by drug (26%) and technology/Platform (26%).
Let's have a look to the profile of those bioentrepreneurs:
Our data shows that project holders are mainly coming from Europe, mainly due to the historical development of the Innovation Prize that take place each year in Paris during the Innovation Days.
As a reflection of the current ongoing global researches, oncology, CNS and infectiology are the main therapeutic areas investigated this year by the applicants.

Open to startups ( < 8 years old) and academic research teams, the competition is dominated by the will of young startups to be recognized as a major actor of healthcare innovation.
An early stage competition encouraging Innovation and supporting economic activity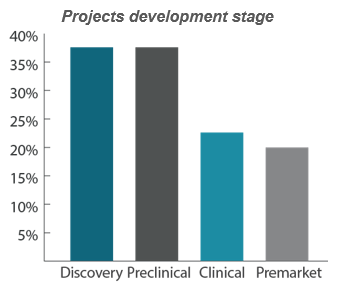 The objective of the Innovation Prize is to support the rise of early stage projects that deserve to be recognized as a future main actor on their therapeutic area.
The majority of projects selected after a first round during the 2016 edition were on a discovery to preclinical trial stages. Capital intensive, these projects developments are requiring constant and huge amount of money. For instance, the average fundraising for a participant (all stages included) is about € 806 ,588. But the money itself doesn't lead a project to a success, we are also very sensitive to the management team profiles during project's evaluation.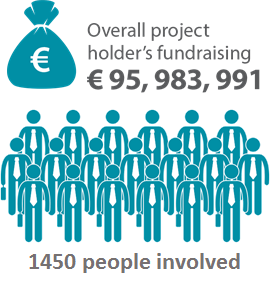 We are proud to support the development of these cutting edge innovations that shape the future of tomorrow's health solutions and create employments.
2016 was an interesting year, we had the privilege of working beside many organizations, clusters, incubators, tech transfer institutions, universities, governmental institutions and entrepreneurs committed to impact the healthcare world with technology and entrepreneurship. We share their visions to find the solutions that will revolutionize the life of many people and we thank them for their commitment. In 2017, we will focus on building stronger network to work even more closely with all our global & local partners.
Stay tuned to find out who will be the 2 finalists of this 8th edition of the Innovation Prize, they will be rewarded the 3rd of October during the Innovation Days, in Paris!
The Innovation Prize team
---