---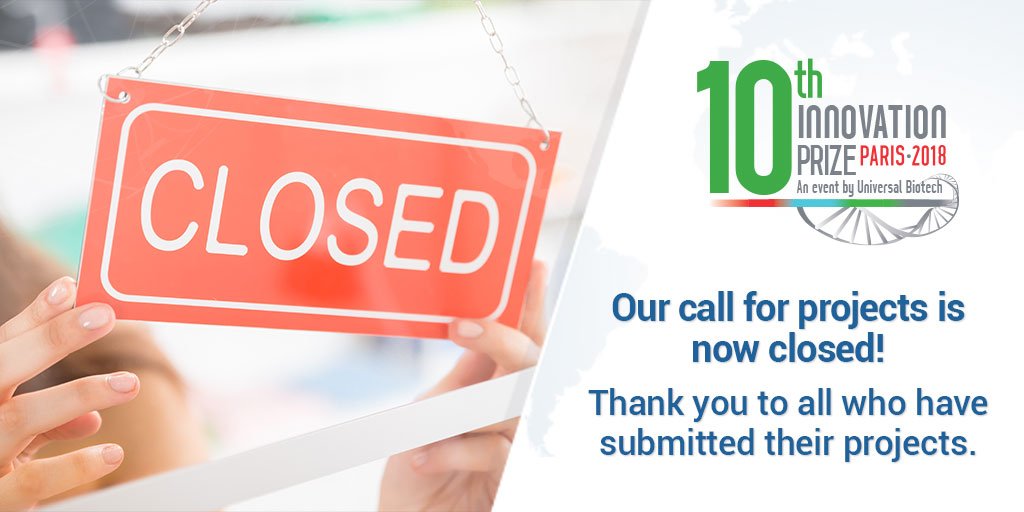 Innovation prize's call for projects is now closed
Ever since 2009 the Innovation Prize, organized by Universal Biotech, rewards the most innovative projects in the healthcare sector. This year, more than 280 young start-ups, public and private research laboratories took part in this competition. The selection process is now underway.
This international competition brought together projects from more than twenty different countries this year. The largest number of applications came from France, followed by Spain and the United States. The most popular category within the competition was the Medtech sector, which received 42% of the applications.
The jury is composed of a panel of international experts from both academia and the pharmaceutical industry, and it includes experts from our partners Servier and Bristol-Myers Squibb (BMS). For more information on the jury, please see our press release below.
Find all the recent updates of this 10th edition on our website
Who will be the winners of 2018? To find out, follow us on social media and receive all the latest updates on Twitter and LinkedIn.
Download the press release of the Innovation Prize now, and discover all the facts and figures of the 10th edition!
---